Playing Pokemon, many trainers know of the oddly discolored Pokemon they may never actually get to encounter. Much like that in the mobile Pokemon Game, Pokemon GO. There are several Pokemon that have a chance of being shiny now, however, many players are finding it's not as simple as they thought to find this rare form. Recently, rural players have came to save the day.
Hyper shiny spawns have been found in Pokemon GO. What is a hyper shiny spawn? Well, still collecting data on spawn rates, but several players have found that collecting Pokemon that have a chance to be shiny in the same spot as getting a shiny before, have an increased chance of being shiny.
This doesn't mean the shiny spawning points are the only spots these rare Pokemon will spawn. Though, a greatly increased chance. It all started when a player found 4 shiny Pokemon in the same spot within a week. Then another player ended up getting just one there, but still increase suspicions.
Letting other players know of this possible discovery in the rural town nearby, one player has been lucky enough to find five shiny Pokemon within a few DAYS. With the current even going on right now, shiny spawns have been increased a little, but to get 5 in a few days. That should be proof enough. The only problem is, how do you find these spawn points?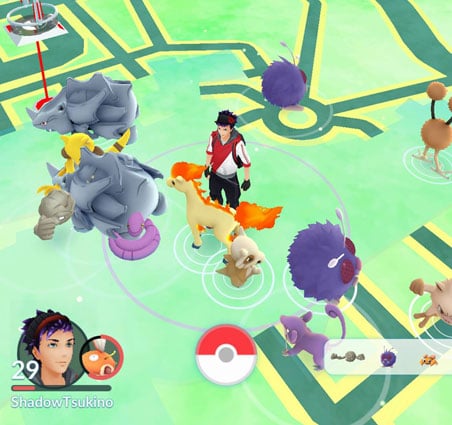 Well, it's not like you can just walk up to a spawn point, find a shiny, and continuously gather shiny Pokemon from that location. As far as data shows, this is only an increased chance of shiny spawns, not the only spawn points that have a chance of spawning shiny Pokemon. This means it can be difficult to find there Hyper spawns. Though, not to hard. As of now, the shiny chance is around 1 in 400 encounters. These locations seem to have a chance of 1 in 50 to 1 in 100. Actually hard to tell being a rural player and only enough data to confirm these spawns.
The best chance in finding the locations, at least in larger cities would be to pay attention to the locations in which others find their shiny Pokemon or even yourself. Check back there for maybe a week or 2 checking any Pokemon that has a chance of being shiny. If you hear of people collecting shiny Pokemon from that location or you yourself get a few more within that time frame. More than likely, that location is a hyper shiny spawn point. This method works the same for rural player, though, chances are you won't find or hear as much about shiny Pokemon. Don't give up if that's the case. Happy hunting everyone!