This year we got many of the most amazing anime from the second season of Overlord to new amazing series Darling In The Franxx, as January is ending I have got you list of Top 10 Anime Of The Month.
10.Laid-Back Camp
Laid-Back Camp is a Japanese manga series by Afro, serialized in Houbunsha's seinen manga magazine Manga Time Kirara Forward since July 2015.It has been collected in three tankōbon volumes. The manga is licensed in North America by Yen Press. An anime television series adaptation by C-Station began airing in Japan from January 4, 2018.
9.A Place Further Than The Universe
Mari Tamaki is a second-year high school student who wants to make the most out of her youth but is usually too afraid to do so. One day, she meets Shirase Kobuchizawa, a girl who has been saving up to travel to Antarctica to search for her missing mother. Joined by two other girls, Hinata Miyake and Yuzuki Shiraishi, they set forth on a cruiser ship bound for the Antarctic.
8.Beatless
Beatless is a Japanese science fiction serial novel written by Satoshi Hase and illustrated by Redjuice. The series has inspired three spin-off manga series and an anime television series by Diomedéa, which premiered on January 12, 2018, in the Animeism programming block on MBS.The novel has inspired three separate manga series. Kagura Uguisu published the two-volume manga series Beatless: Dystopia in Kadokawa's shōnen manga magazine Monthly Shōnen Ace between 2012 and 2013.A single-volume four-panel spin-off manga, titled Beatless, was published by Kila. Ptolemy's Singularity, a spin-off manga series written by Gun Snark and illustrated by Mitsuru Ohsaki, was launched on Kadokawa's Famitsu Comic Clear website on April 11, 2014, with a preview chapter having been published on March 14.It has been compiled into four volumes to date.
7.Love Is Like After The Raid
Koi wa Ameagari no You ni is a Japanese manga series written and illustrated by Jun Mayuzuki. The series began serialization in Shogakukan's Monthly Big Comic Spirits magazine in 2014, before moving to the magazine Weekly Big Comic Spirits in 2016. Nine volumes have been published as of November 2017. An anime television series adaptation by Wit Studio began airing on January 12, 2018 in the Noitamina programming block. A live-action film adaptation will be released in May 2018.
6.Overlord 2
In the year 2126, a Dive Massively Multiplayer Online Role Playing Game or DMMORPG called Yggdrasil was released. It stands out among all other DMMORPG's due to its unusually high ability for the player to interact with the game. After an intense 12-year run the game servers are about to be shut down. Within the game exist a guild, Ainz Ooal Gown, once consisting of 41 members and credited as one of the strongest guilds in the game. Now only 4 of the members remain, the other 37 having quit the game. Of those 4 only one, an elder lich character named Momonga, continues to play as the guild leader and maintaining their headquarters, The Great Tomb of Nazarick. He invites the remaining guild members but of those only one appears and only for a short while before leaving. While saddened by this, he accepts the reality that his friends have their real lives to take care of and decides to stay logged in until the servers shut down.
5.Karakai Jouzu No Takagi San
Karakai Jozu no Takagi-san is a Japanese manga series by Sōichirō Yamamoto. The series features the daily life of Takagi, who loves to tease her classmate and friend Nishikata, and Nishikata's failed attempts to get back at her. An anime television series adaptation by Shin-Ei Animation premiered on January 8, 2018.
4.The Seven Deadly Sins 2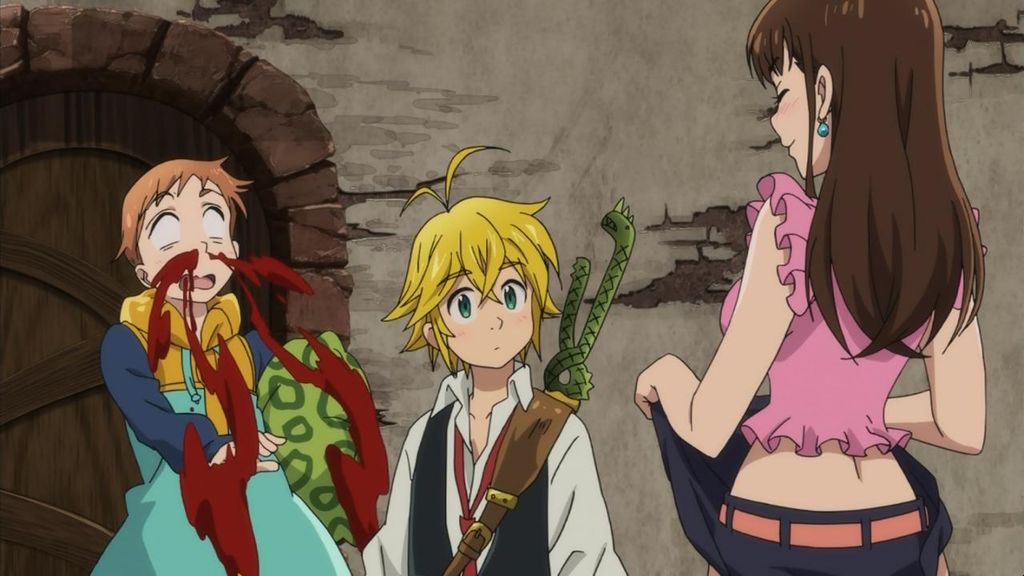 The Seven Deadly Sins were once an active group of knights in the region of Britannia , who disbanded after they supposedly plotted to overthrow the Liones Kingdom. Their supposed defeat came at the hands of the Holy Knights, but rumors continued to persist that they were still alive. Ten years later, the Holy Knights staged a coup d'état and captured the king, becoming the new, tyrannical rulers of the kingdom. The third princess, Elizabeth, then starts out on a journey to find the Seven Deadly Sins and enlist their help in taking back the kingdom.
3.Citrus
Yuzu Aihara, a fashionable, spontaneous and fun-loving city-girl, transfers to a new neighborhood and high-school after the remarriage of her mother. More preoccupied with boys and shopping than studying, Yuzu struggles to fit in at the conservative girls' school and frequently clashes with the student council—specifically Mei Aihara, the hard-working, beautiful but cold student council president. As it turns out, Mei happens to be Yuzu's new step-sister and Yuzu finds herself having to share a bedroom with a girl she absolutely can't stand. The series follows the evolution of the relationship between the two girls, with the animosity slowly lessening as the two begin to learn more about each other and confusion growing as Yuzu discovers that she is starting to develop romantic feelings for her new sibling.
2.Darling In The Franxx
The series takes place in a post-apocalyptic future where humanity has been driven to endangerment by giant beasts known as klaxosaurs. The remainder of humanity soon establishes a military city known as Plantation, where children are bred to be partnered in boy-girl pairs called Parasites and pilot giant mecha which are known as Franxx. One of these children, Hiro, is initially viewed as a prodigy, but after failing one of his tests, his resulting emotional stress leaves him unable to pilot a Franxx, making him lose any desire he had in life. While skipping out on his class's graduation ceremony, Hiro encounters Zero Two, an infamous Franxx pilot who is a member of a race of humans with klaxosaur blood, leaving her with red horns on her head. After Zero Two's partner is killed in a klaxosaur attack, she convinces Hiro to become her new partner, or "darling" as she puts it.
1.Violet Evergarden
The story revolves around Auto Memory Dolls dolls initially created by a scientist named Dr. Orland to assist his blind wife Mollie in writing her novels, and later rented out to other people who needed their services. In the present time, the term referring to the industry of writing for others. While the initial function of Auto Memory Dolls is only to generate voices into text, the second group of people created a company that "rented out" beautiful talented women who, while having the same function as the original Auto Memory Dolls, also can perform military-related tasks.
Did you like this list.Which one is your favorite? Also if you want any list to be done by me feel free and lemme know, If you wanna get in touch with me on social media like Snapchat-Vibsz16 and Instagram.
——–
Top 15 Anime To Keep You Occupied During Vacation
Here's a list of Best Anime for all my anime friends who are having a pretty sweet and amazing vacation and got plenty of time to watch anime. Here's Only list and picture of anime but trust me all of them are amazing and you wont feel your time being wasted.
1.Interview With Monster Girl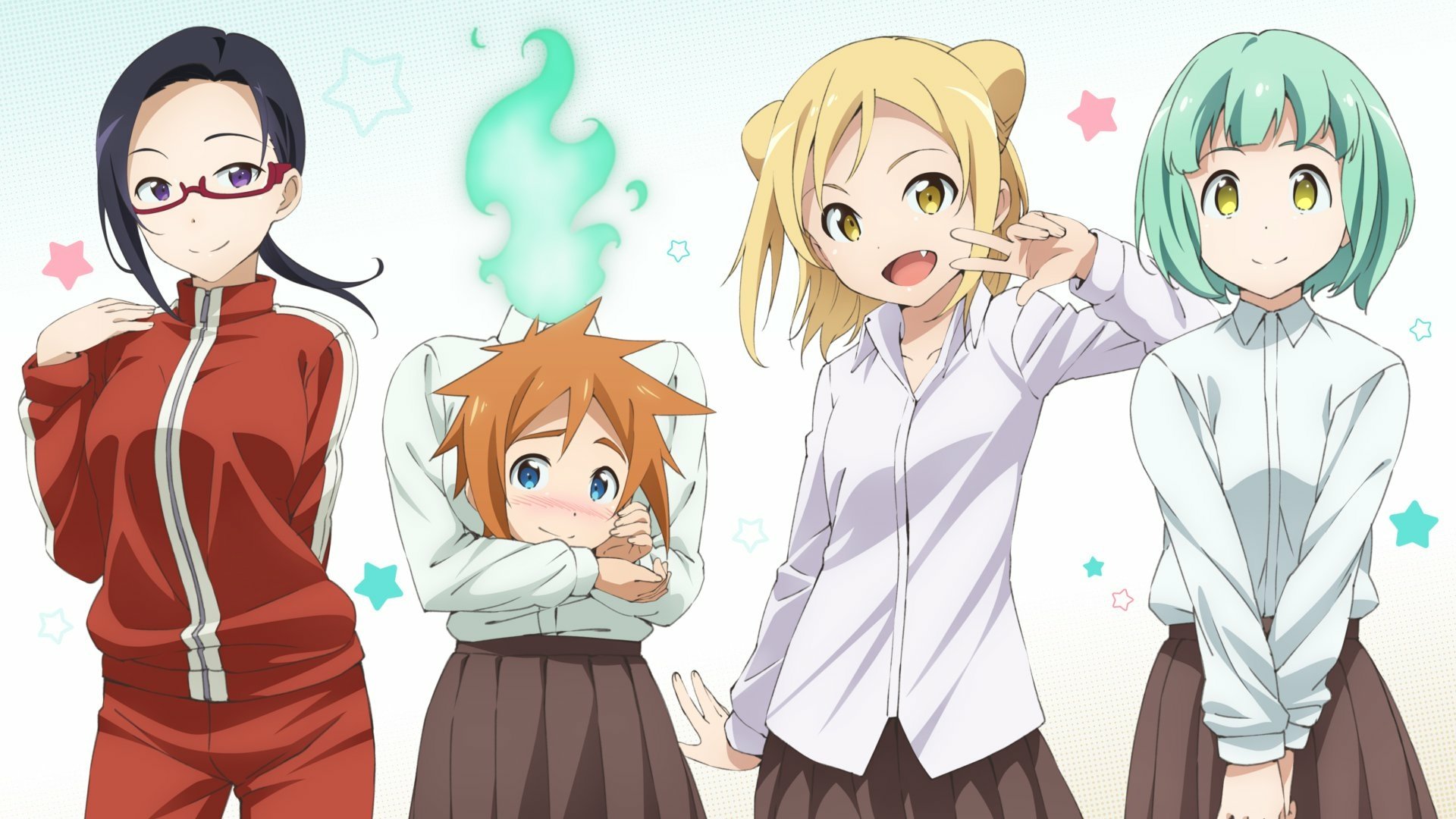 2.Blue Exorcist
3.Kabaneri of the Iron Fortress
4.Hand Shakers
5.Onihei Hankacho
6.Genocidal Organ
7.91 Days
8.My Hero Academia
9.Bungou Stray Dogs

10.Yuri On Ice
11.Black Lagoon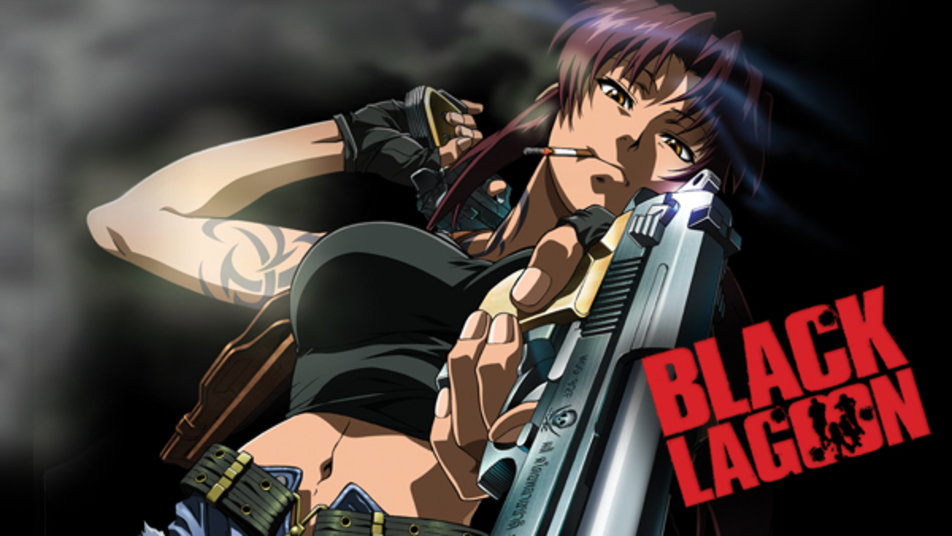 12….