Trainers, this was quite unknown for some time now. A slew of new security measures was deployed a couple of days ago, this actually went un noticed and rolled out under the hood, this was rolled out just a little while ago before the 0.71 update hit the app store.
Ok moving on to, what destruction this is doing… These new security measures are targeting all the third party apps that are using the unofficial Pokemon GO API. This is a super effective method at cracking down all the third party apps like Online Trackers, IV checkers, and much more.
A few people (PS-I don't spoof) that I know who spoofs to certain locations to snipe POKEMON ONLY, tell me that a few of the most reliable trackers he uses have gone down a couple of hours ago. So it seems like Niantic is really taking issues seriously this time around. The entire catalog of affected services will take some time to find out, we are making a list, it can take some time making it though. If we have any update, we will keep you posted though 🙂
This new security update has not disabled the Pokemon Go API as of yet, but there are guru's out there who are debating that, with time, they will remove public access to the API. Essentially what this update does is that it flags accounts more aggressively, compared to previous builds, thus resulting in a large number of shadow bans, warnings and flagged IP addresses.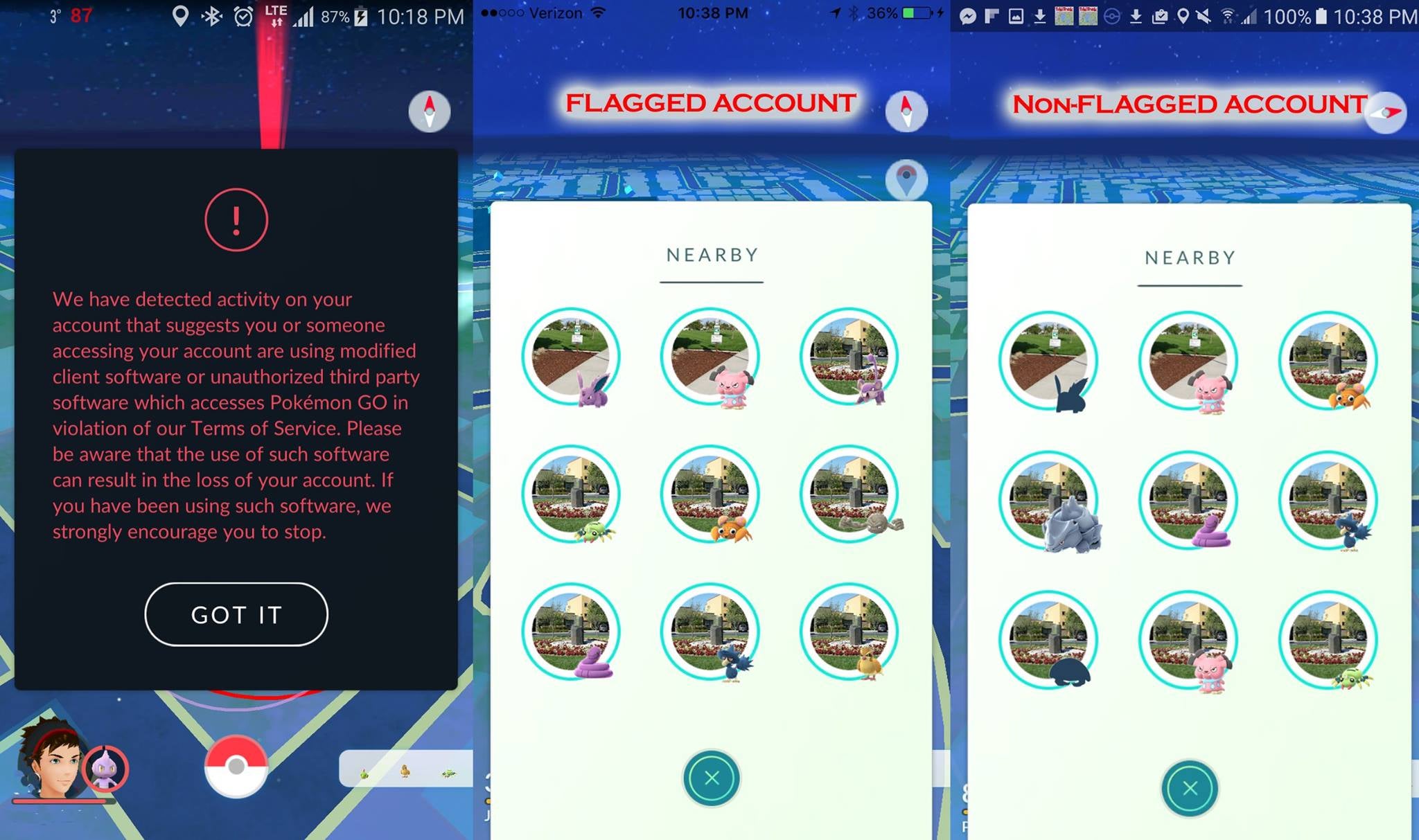 The exact detection mechanism is not yet known, nor is the behavior of how the bans are distributed, but it has been reported that the new mechanism is much more efficient than the previous attempts. The Pokemon Go thirds party developer community has chosen to try to hack their way out, and come up with another security vulnerability that they could exploit.
Got something to add to this story? Let us know in the comments section, let's get a discussion going on here! Anyways guys, have fun out there catching Pokemon and never pogo and drive.
While you are over here please drop us a like and check out other exciting articles on all things anime and have a wonderful day. If you have any queries/issues you want to get addressed hit us up over here we would be more than happy to help.