Pokemon go had gone through many changes and few recent event.Pokemon's Equinox event was over on 3rd October and EX raids are still being tested. But what community is most excited is "Halloween Event" with possible generation 3 release.
Recently Pokemon GO iOS players were forced to update PokemonGO to keep playing the game. As the history of Pokemon GO suggests force update always brings big events and new things. Whenever players are forced to update PokemonGO it's usually a big change coming.
Whereas this time Niantic just mention " Minor Bugs are fixed" but as we all know Gym battles after raids? are still bugged.Avatar turning black/white/yellow when tabbing out of the app? Still bugged.Raid lobby? Nearby going blank? Still bugged, and so on every bug knows till date is still buggy.Now the question is so what exactly did they fix…?
After the recent changes and code twerking now, players are getting only two items per PokeStop, with the tenth PokeStop bonus dropping four items for players. The change seems to affect items from gyms as well, although players can still get bonus items for either controlling a gym or having that gym's medal.
Niantic's official or Pokemon Go hasn't provided an explanation for the sudden drop in items, although the issue seems pretty widespread. And needless to say, players aren't very happy about seeing items drop by 50 percent or more seemingly out of nowhere.
The sudden decrease in items is suspiciously just after forced update on iOS took place. Pokemon Go just released a new update a few days ago, and players were suddenly forced to update to the new version on Apple devices or they couldn't log into the game.Similar thing happened to android users a week ago.
Considering iOS Pokemon GO removed the "forced" update and made it "unforced" and that resolved the issue. Guessing that this is just a temporary glitch, as Pokemon Go would have a massive riot on their hands if they suddenly tried to scale back item drops. Player morale is already pretty low due to the overabundance of raids and the lack of other new features and trying to decrease item drops might kill enthusiasm for the game in a lot of players.
Apart from this, we will be getting Halloween event really soon. We first got word of the Halloween event through a small line about the Pokémon franchise's overarching plans for the holiday on its website.
"The Halloween season is a special time in Pokémon Go," the page reads. "Plenty of good stuff is coming to the game later this October, and we can't wait to get out and about to see what sort of excitement we can scare up while catching new Pokémon to fill out our Pokédex."
Players' immediate read of this line is that those "new Pokémon" are new to the game itself as in Pokémon from the third generation of monsters. As Niantic has slowly continued to release more Pokémon from the series' second-generation lineup throughout the year, some members of the fanbase feel sure that it's time for the release of generation three.
But gen three believers may be jumping to the conclusion very fast. Other translations of the announcement, like the one on the Spanish-language Pokémon site, leave out the note about "new Pokémon." Instead, it just focuses on the appearance of more ghost-type Pokémon, just like last year's event.
Besides, it's easy to read the English version of the announcement as simply referring to Pokémon that trainers have yet to catch that means more Gen 2, making these Pokemon new to their personal Pokédex. This is the kind of speculating that comes naturally to diehard Pokemon Go fans.
Stay connected with us we'll have more coverage of the new Pokemon Go update if it fixes any major bugs or contains some unexpected surprises such as Halloween addition.Lemme hear you guys out in the comment or you can get connected with me on Snapchat-Vibsz16 and Instagram. Stay tuned.
——–
Bad News For Majority Of Pokemon Trainers Who Wants To Catch Unown and Mr. Mime
Pokemon Go already having a blast with its current going Equinox event and Ex raid has something more for its fans.There's good news for Pokemon Go fans living in Japan.You heard me right only Japan. As Niantic is hosting another region exclusive new event in Japan. Mr. Mime and Unown will be available to capture in late November.From Nov. 23 to 25, both Pokémon will appear in the Tottori Sand Dunes.
Tottori Sand Dunes are the only sand dunes found in Japan, caused by a unique confluence of sediment being pushed out into the Sea of Japan by the Sendai River and then being pushed back into shore by sea currents. The dunes are massive but have recently shrunk in size due to the construction of sea walls to stop tsunamis from wrecking the coast.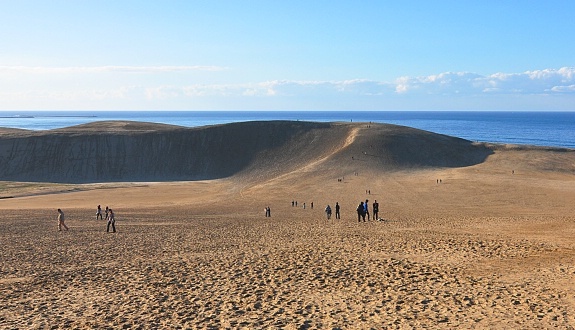 The event is largely intended to bring local players out into the area, so Pokémon Go players can enjoy the natural world around them and not just the Pokémon world inside their smartphones
Unown and Mr. Mime are both pretty rare Pokémon. Unown is hard to find across the world, so his appearance at the Tottori Sand Dunes could drag trainers throughout Japan to the location. Meanwhile, Mr. Mime only appeared in Europe for events in the past, so his appearance in Japan is a major opportunity for Japanese Pokémon Go trainers interested in catching …