Hidden Patch-Notes and Hidden Update Niantic Hasn't Told You About New Pokemon Go Update!
In the official patch Notes Niantic didn't mention few patch notes and a hidden update!
here are the Official Patch Notes!
Catch Bonus: Trainers can earn a catch bonus for a Pokémon type as they catch more of a specific type.
Updated Gym Training: Trainers can now bring six Pokémon to battle at friendly Gyms. The CP of the Pokémon you are battling may be temporarily adjusted lower for your training session.
Egg & Incubator Screens: These will periodically update the distance walked without the Trainer needing to close and reopen the screen.
Fixed several audio issues.
Decreased the evolution animation time.
Minor fixes.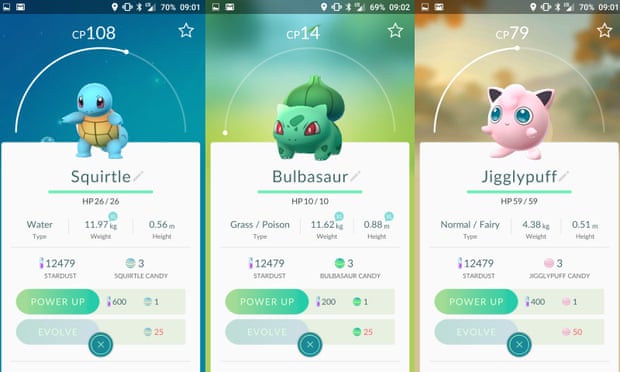 And here are the patch notes and details about hidden update that weren't added in official Patch Notes for Pokemon Go's new update!
Pokemon Encounter screen now displays Capture bonus badges
If a Pokemon is dual type,then the bonus is an average of the two types
Pokemon Evolution animation speed has been increased
Evolution now takes around 17.5 seconds,previously it was 21.7 seconds.
Page 2 For Rest Patch Notes And Hidden Update!